Accessibility Resources for Faculty
Find resources for faculty to make their classrooms, workplace, websites and their own Georgetown experience more inclusive and accessible.
Implementing Accommodations for Students
Students who self-identify and provide sufficient documentation of a qualifying disability are entitled to receive reasonable accommodations, such as modifications of programs, academic adjustments or auxiliary aides as a means to participate in programs and activities. Several offices support students and faculty in implementing accommodations across campuses.
Making My Classroom More Accessible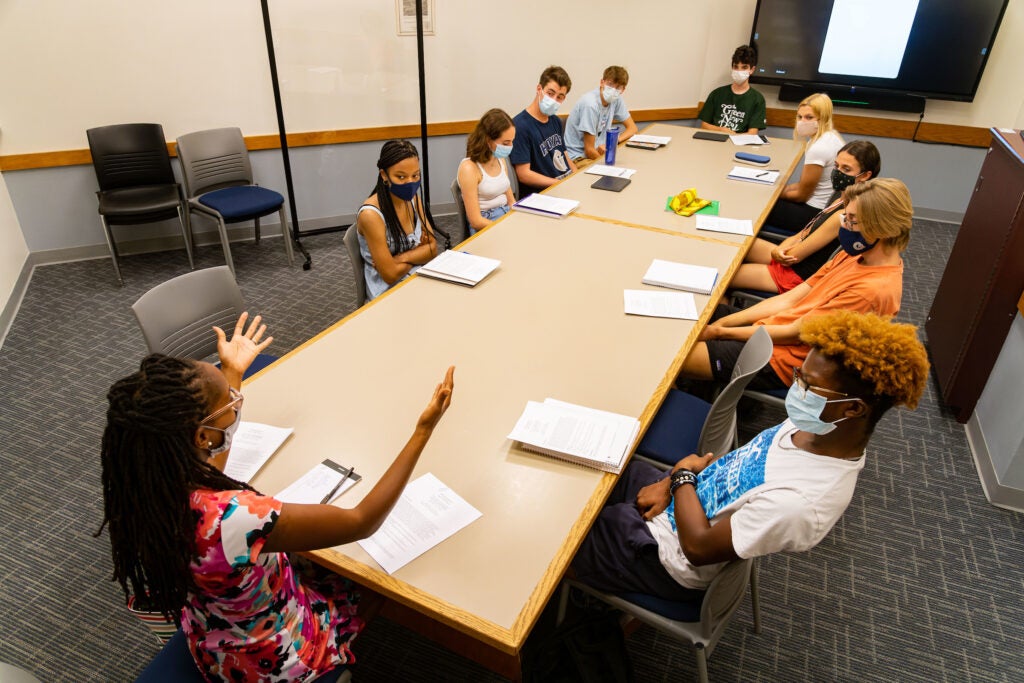 Universal Design for Learning (UDL)
UDL works to increase access for all through designs that—from the beginning—consider needs of diverse people, not just adapting when a situation requires it. For instructors, UDL means designing your course with accessibility in mind—regardless of whether you've been approached by a student who may "require" such adjustments.
Tactics for Inclusivity
Teaching for inclusion and well-being is a cornerstone of a truly successful class. These resources give faculty strategies for reaching all students and for teaching to the whole student.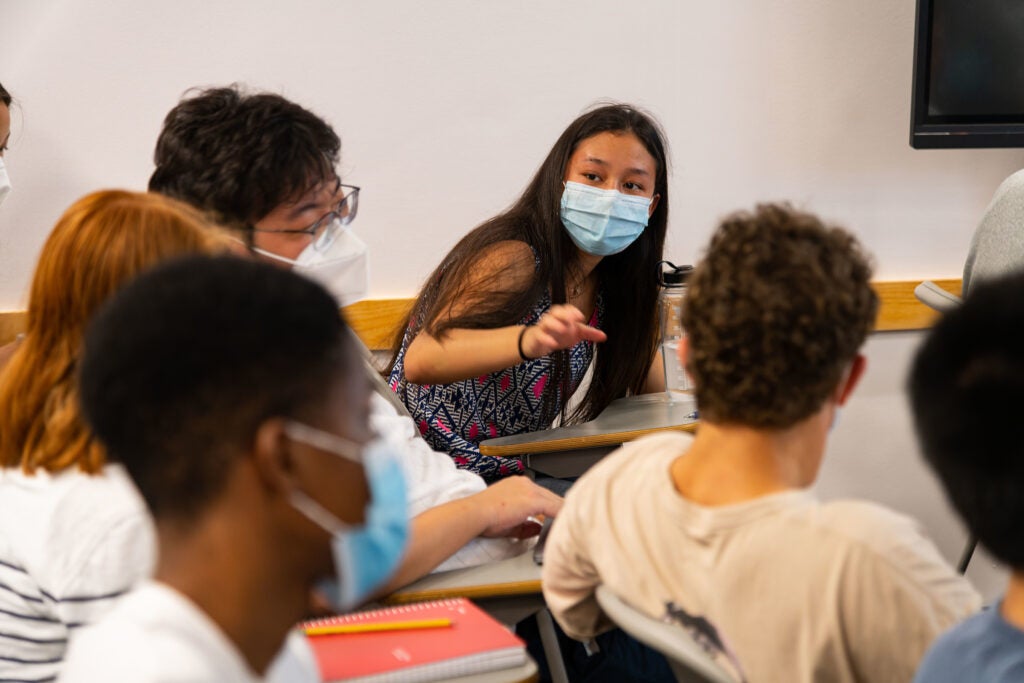 Make Your PDFs Accessible
Make sure course documents are able to be read by students using screen readers and assistive learning technology.
Watch Videos on PDF Accessibility
Make Your Canvas Site Accessible
Digital resources like captioning and screen reader-friendly documents as well as flexibility around assessments and participation make in-person learning more accessible, too.
Tips for an Accessible Canvas Site
Assistive Technology at the Library
Lauinger Library offers technology that helps enlarge computer screens as well as screen reader and dictation software.
More Resources From the Libraries
Making My Workplace More Accessible
Requesting an Accommodation for Me
Employees who believe they will need a reasonable accommodation to perform their essential job functions should contact idea to start an interactive process tailored to match the needs of the individual.
Employee Procedures
Implementing Accommodations for My Team
Employers are required to provide appropriate changes and adjustments to enable applicants and employees to be considered for a job opening or to perform the essential functions of a position.
Manager Guidelines
Building Disability Community
The Disability Cultural Initiative is working to launch a Disability Employee Resource Group (ERG) to provide employees with opportunities for networking and community-building.
Contact the Disability ERG
Making My Website More Accessible
Web Accessibility
Web accessibility means that all content on your website should be consumable by every visitor, regardless of ability. Many website visitors use assistive technologies like screen readers, magnifiers and Braille terminals to browse web content.
5 Essential Fixes for Your Website
Social Media Accessibility
Content you post to social media needs to meet the same accessibility requirements as any other website content.
Tips for Different Platforms
Accessible Emails and Newsletters
Emails are another kind of electronic document that need to meet accessibility standards and work with assistive technologies, particularly when you don't know the needs of the people receiving your emails.
Improving Email Accessibility
Reporting Bias/Discrimination
Georgetown University has a rich tradition of embracing people from a wide spectrum of faiths, ethnicities, cultures and backgrounds. The university considers acts of hate, bias and discrimination unacceptable and antithetical to its commitment to an inclusive and respectful community.